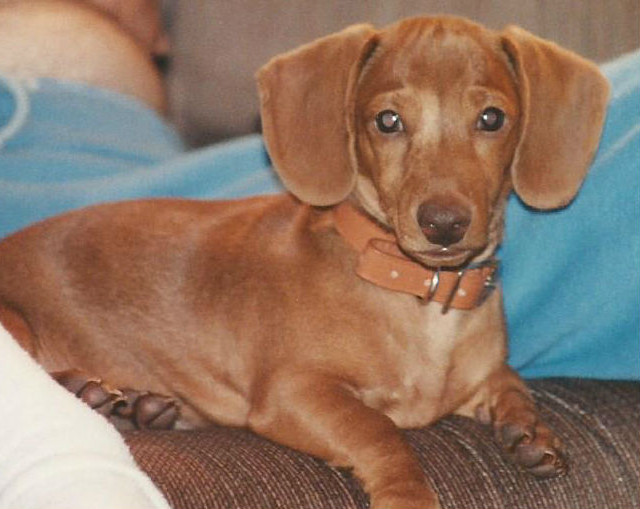 After a carefully prepared (by the Buffaloes), but dissatisfying lunch of quinoa salad with marinated tofu, Harley was full but unhappy. Back in B.H.'s room, she grumbled to Gordy as they finished arranging the lounge chair and fluffy area rug that had just been delivered by the Buy Furniture Here delivery voles.
"I just don't think it qualifies as real food!" she argued. When Gordy snuffled and shook his hump at her, she protested again. "But it's not meat. And no matter what you soak it in, it's not going to be meat. I understand that it's supposed to soak up the flavor of whatever you soak it in, but the truth is – I could soak a kitchen sponge in some of Prescott's fancy sauce and it would still be a sponge. And sponges are not meat! End of story." She glared at Gordy, the tip of her tongue slightly protruding through her teeth and lip, as it tended to do when she was emotional. Gordy snuffled in what sounded like light chuckle and shook his hump again.
Harley took a final look around the room. "I think this looks pretty comfortable, don't you? I mean I think B.H. will like it. Not that I really know B.H., but you know, if you were a vole clone who didn't know anyone or anything, you'd think it was comfortable, right?" She looked at Gordy hopefully. Gordy nodded.
Harley was about to start fussing nervously with the bedding again, when she heard the doorbell sound upstairs. She turned in an excited circle before racing out of the room and up the stairs, calling over her shoulder to Gordy, "He's here! B.H. is here! Come on, Gordy!"
Prescott met them at the door, drying his hooves on a kitchen towel. Harley looked at the Buffaloes and issued a warning. "Now, don't talk about where he comes from – he may not even know he's a clone. We don't want him to be self-conscious, we want him to feel like he belongs. He's probably going to be very nervous and the last thing we need is you two being all 'Buffalo-ey' and scaring him half to death. Try to look smaller – suck in your humps. And don't crowd around him!" She pointed a paw at them, pleased that they both looked appropriately docile and friendly. "Good. Okay, here we go," she said excitedly, grinning widely and opening the door.
Harry stood next to himself on the front porch. One Harry was holding a small suitcase. The other Harry nudged him in through the open door and followed, closing the door with a click. The two Harrys stared at the Buffaloes, then Harley. Harley looked at Harry, then at the other Harry, then at the Buffaloes. No one spoke.
Finally, Harley could take the awkward silence no longer. "So, which one of you is the vole clone?" she blurted. Prescott and Gordy looked at her in horror. Harry cleared his throat. Harley slapped a paw over her snout. Wide-eyed and embarrassed, she continued in a shrill voice, "I mean, which one of you is B.H.? Of course you wouldn't be a clone – I meant clown. I heard you were a clown as a hobby. Everyone loves a clown, don't they? Except those who find them terrifying. Prescott here doesn't like clowns at all. Bad experience when he was just a little buffalo and all. But I'm sure he'll like you. As long as you don't dress up like a clown and jump out from behind a chair or something. He does not like that at all. Nope, not at all …" she trailed off, looking at first Prescott, then Gordy, her desperate glance finally landing on Harry.
Harry nodded briskly. "Yes, well," he began, shooing the group towards the stairs. "I'm quite sure B.H. would like to see the room you've arranged for him, Harley. Perhaps you could direct us?"
Harley skulked down the steps and down the hall, pausing before she allowed them entry into the room. She turned and said to B.H., "I wasn't sure what your style was so I took the liberty of, you know, getting some stuff for the room. If you don't like it we can exchange it." She shrugged, as if it was no big deal. B.H. looked at her timidly.
She opened the bedroom door and stepped back, allowing Harry and B.H. to enter first. She and the Buffaloes followed. B.H. was looking around interestedly, his small eyes lighting up when landing on the bunk beds. He dropped his suitcase and hurried over to them, letting out a tiny giggle as he climbed the ladder to the top bunk and began to jump up and down.
Harley raised her eyebrows. "Should he be doing that?" she asked Prescott. Prescott snuffled. She rolled her eyes. "I meant is it safe for him to be doing that?" She huffed in exasperation and stepped to the edge of the bed. "Now, B.H., I don't think that's a very good idea …" she began. B.H. bounced higher, chortling with glee and waving his small paws in the air. "B.H.," Harley said again, firmer this time. "B.H. come on down from there before you hurt yourself." More bouncing and gleeful laughter. Harley stomped her foot. "Barry Harry Vole!" she yelled. "You better get down from there right now!" B.H. stopped bouncing and stared at Harley in alarm. He began to squeak loudly, scrambling down the ladder and going quickly to Harry's side where he stood trembling and watching Harley warily.
Harry patted his back gently, murmuring words of comfort and sending irritated glances at Harley. Prescott and Gordy glared at her for several minutes before Prescott pushed her forward with his hoof, nodding his hump in a gesture that plainly said, 'fix it'.
"Uh, well," she began moving slowly toward B.H., speaking in a conciliatory tone. "You see, B.H., what I meant to say was that I really think it's dangerous for you to be jumping on the bed like that." As she approached him, B.H. went very still and peered at her with wide eyes. She stopped moving and continued, "I'm only concerned about keeping you safe." Harley said the word again, enunciating carefully and looking into his small face. "SAFE." She held out her paw and B.H. reached out with his own tiny paw, tentatively placing it in Harley's. He looked up at her and blinked. Harley nodded encouragingly. "See? Safe." B.H. nodded briefly before moving forward quickly, throwing his small arms around Harley's snout, hugging tightly.
Harley looked over at Prescott and from the corner of her eye saw both he and Gordy grinning and heard them snuffling happily. Harry stood with a satisfied look.
"Okay then," Harley said after a few minutes when B.H. finally released the hug. "Everybody's fine. Everybody's safe. How about a snack? Big bowl of gravy anyone?" She looked around the room and was pleased to see B.H. bouncing excitedly from foot to foot, clapping his paws and smiling. "Well, B.H.," she said happily, "Looks like we're going to get along just fine. Follow me – the kitchen is this way. I'll show you how to heat the gravy to just the right temperature."