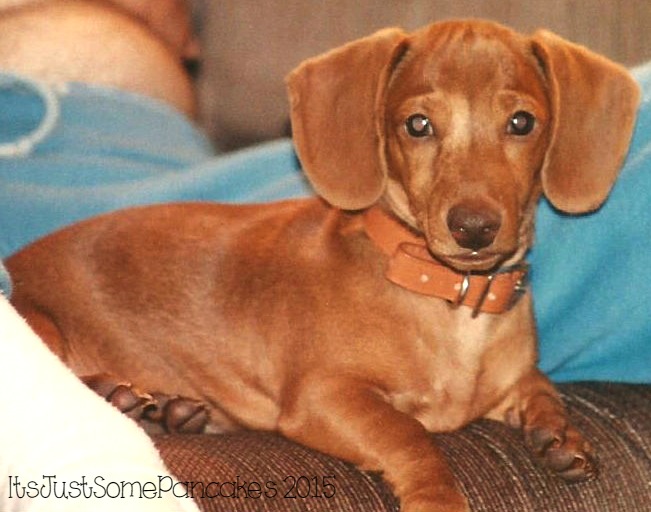 Thanksgiving day dawned grey and blustery.  Not that anyone in The Under Dome (besides Harley, who had already been out for her early morning Monkey Romp) would ever know the outside weather conditions:  Roper's edict that nothing AG (Above Ground) ever enter the Kingdom ensured that no one dared venture a thought as to what weather conditions, economic woes or other current events might be occurring outside the protective cocoon Roper had spun around his home.  Nevertheless, the mood in The Under Dome was festive – everyone in Roper's family and extended family was looking very forward to a traditional holiday celebration at Harley's Brownstone.
While Gordy and Prescott toiled companionably in the kitchen, preparing a variety of low-fat, low- calorie, vegan foods, Harley and B.H. worked feverishly to bring their dream of a full-fat, full-calorie, meat-laden Thanksgiving feast to life.  Harley had made arrangements the previous day with both the Southside Café and Fluffy.  Since Roper always brought a separate vehicle to any family gathering, Fluffy promised she would stop at the Café and pick up the food Harley had pre-ordered the day before.  She would come in the front door, laden with containers of food, which the Café would have already labeled with a special marking.  Harley would immediately take the food into the dining room and place it at the end of the table where she and B.H. (and Fluffy, since that was part of the agreement Harley had made with her) would be sitting.  B.H. had been up early that morning, creating special place cards with a Thanksgiving theme to indicate where each guest would sit.  He had arranged them around the large table so that Gordy and Prescott, Harry, Roper and Cookie would be sitting at the opposite end as Harley and what she was referring to as her "Meat Crew."
If the Buffaloes asked about the special foods Fluffy had "brought," they would be told that she had added peanuts, pineapple or coconut to the dishes.  Since both Buffaloes suffered severe allergies to one or more of those ingredients, they would obviously bypass them, ensuring Harley and the "Meat Crew" complete and total ownership of the food.
Harley was delighted that the plan had come together so smoothly.  She could already taste the pumpkin pie, which was going to be so much more delicious than the wheatberry soy pudding Gordy had announced as being dessert.  Of course, she'd probably have to choke down a helping of that so as not to arouse suspicion and avoid hurting Gordy's feelings.  But if she ate that first, she could purge the foul taste from her mouth with the creamy pie.
Satisfied that everything would go according to plan, she turned her attention to the blessing she was supposed to deliver before the meal.  Settling in at her desk, she worked on the speech, sipping tea and dreaming of turkey until the time Fluffy was set to arrive.
********
Roper had a bad feeling about this family dinner.  He said so to Harry as they rode together in Roper's plushly appointed Vole-vo.  "I just have a terrible sense of forebowling, Harry," he said as he sipped mole waters.  "I just know something is going to go wrong at this dinner.  Remember I told you Cookie has been acting strange, Harry?"
Harry nodded.
"Well," Roper went on, "She came by my office yesterday afternoon and asked if I would help her apply for a building permit.  I asked her what she wanted to build and she got very secretive.  I finally got out of her that she wanted to build a house on the edge of town – over by the Badger Docks.  Only – and this is the really weird part, Harry – it's not a house she wants to build.  It's something she calls a yurt.  Have you ever heard of a yurt, Harry?"  Roper sipped his drink again and flapped his paw in the air.
Harry shook his head, "No, Sir.  I am not familiar with a yurt, Sir.  What is it?"
Roper sighed and shook his head.  "It's some sort of big tent, Harry.  Cookie wants to build and live in a tent.  In my city.  It's ridiculous, of course.  Which I told her.  But she started scratching at the floor and yowling – she sounded like some sort of wounded animal – and it scared me so bad that I told her I'd fix it and she could build whatever the heck she wanted wherever she wanted if only she'd get out of my office."  Visibly shaken from describing the encounter, Roper drank deeply from his mole waters and took several deep shallow breaths.
Harry patted his shoulder and murmured words of comfort.  "Then what happened, Sir?"
"Well, after that she calmed down but said she wanted the permit by Friday.  I said, 'But Cookie, tomorrow is a holiday!  I can't possibly guarantee a building permit on Friday!'  And she looked at me with this terrifying expression on her face and she said – I'm not kidding you, Harry, I thought she was going to lunge at me and tear my throat out!  I was so scared, Harry!  I don't know what I would have done if she'd attacked me – I mean, I could Butterscotch but that wouldn't protect me from her vicious claws.  And I wasn't even near my desk – see, she'd followed me into my office and cornered me right by the door – and I couldn't get to my panic button to call a Vole Squad or anything!  I didn't even have my whistle!"  Roper began taking more deep shallow breaths in an effort to calm himself.
Harry refilled Roper's drink.  "What did she say, Sir?" he prompted.  Harry noticed they were near Harley's house and he was anxious to get the story out of Roper so he would have an idea what to expect from the day.
Roper's glazed expression cleared and he looked at Harry expectantly.  "What did who say, Harry?"  He sipped calmly from his drink.
"Cookie, Sir.  What did Cookie say, Sir?"
"Oh, yes, Cookie.  She said, 'I am Isis.  Cookie is no more.  Isis will rule.  Isis is all.'  Then she purred and left the office.  I was petrified, Harry!  I'll tell you, I got on the phone to the building department and got that permit right away.  I'm going to give it to her today.  I'm also going to tell her she's fired as the children's nanny and  my Director of Under Dome Security.  Actually, I was kind of hoping you'd do that for me, Harry.  You have such a way with people.  Also, I don't want to do it.  She really scares the Butterscotch out of me!  And, on a side note, we'll be needing to appoint a new D.U.D.S on Friday."
Roper drank more mole waters and settled back into his car seat.  The vole chauffeur buzzed a short time later, announcing they had reached the Brownstone.
"Oh, we're here, Harry.  Well, great.  I'll just give you the building permit and let you take care of Cookie.  I can't tell you how much I appreciate it, Harry.  And, after all, if she mauls you, we've got the clones in reserve so we can either fix you up or replace you completely!  It's a win win for everyone, isn't it?"  Roper tittered.
Harry looked at him for a long moment before answering.  "Yes, Sir.  Certainly a win win, Sir.  Good to know you have a plan, Sir," he said with a touch of sarcasm.
Harry's tone was completely lost on Roper as he began to primp and fuss over his outfit.  "I really hope everyone notices my special Thanksgiving suit, Harry.  What am I saying?  Of course they'll love it! It's one of the best holiday ensembles Jose has ever put together!  Don't you agree?"
Harry sighed resignedly.  "Yes, Sir.  It's quite a look, Sir."  Taking the permit from Roper, he exited the Vole-vo, holding the door for Roper.
As Roper exited the car, he looked around expectantly.  "Where's the butterscotch carpet, Harry?"