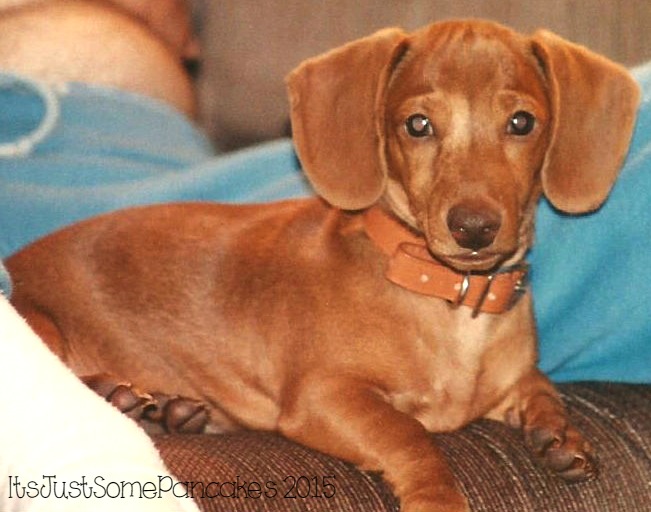 Harley settled more comfortably into the fluffy cushions of the sofa. Beside her, B.H. snuggled under his soft blanket. Gordy and Prescott bustled in to the room with bowls of fragrantly steaming popcorn and, placing the bowls on the square table in the center of the seating area, took their own seats in large faux-leather wing chairs. Harley pressed some buttons on the remote control and the large, flat-screen television flared to life.
"I love movie night," Harley declared as she popped several kernels of popcorn into her snout. "I'm really glad we recorded the Mary Lou Retton gymnastics special so we could watch it together, as a family." She crunched noisily and Prescott slanted a narrow gaze at her.
The whole family was wearing Mary Lou Retton themed apparel. Gordy and Prescott each wore an exact replica of the 1984 Olympic women's gymnastics team track suit/cover up, in a much enlarged size. B.H. still wore his oversized MLR t-shirt, but had added a tiny trucker hat with the slogan "Are U Retton It?" across the front. Harley had many articles of Retton-inspired clothing to choose from but for tonight's viewing she had chosen a leotard in the same style and pattern as Miss Retton had worn during her historic and gold medal winning performance. As a Mary Lou Retton purist, she was loathe to make any changes to the outfit. But for practicality and comfort's sake, she had given in and added a snap-closure at the crotch and a small hole for her tail to poke through.
Harley fidgeted with the leg holes of the leotard. "I want to look authentic," she complained to B.H., "but I'm telling you – this thing is constantly wanting to crawl up my butt. I wonder if Mary Lou used some kind of glue or tape to keep her leotard from giving her a wedgie?"
B.H. shrugged before scrambling to the popcorn bowl and digging out a few of the buttery puffs. He had just settled back into the nest he'd made in the blanket when Harley pointed the remote at the TV.
"Here we go!" she shouted excitedly. And everyone's attention focused on the screen.
About forty minutes into the program, the images of Mary Lou Retton and gymnastics routines abruptly disappeared and the screen projected a picture of Roper Lee's face. His large snout seemed to poke itself into the room. The image smiled toothily.
"Is this on?" the giant snout asked. "I mean, can they see me?" The face turned to look at something off screen. "Well, I know it's going to be live … Oh – you mean it's live now? So they can see and hear me? Okay. Good. Let's get started."
Harley bolted up from her relaxed position. "What the heck?" she cried. "Where is this coming from?? Where's Mary Lou??" She frantically pushed buttons on the clicker but every channel showed the same thing.
"Citizens of the Under Dome," Roper began. "And all its territories. Tonight I am coming to you live from an undisclosed location with a very special announcement."
Prescott snuffled loudly.
"I know!" Harley yelled. "I'm trying to get the show back. How's he even doing this?" she snarled. "That gymnastics program was on my DVR – he can't interrupt a show I'm playing back!" She continued to click and point without success.
"I'm sure many of you may be wondering how I'm able to broadcast this live over any pre-recorded programming or dvd's you may be watching," he said conversationally.
Harley wanted to throw something at the television.
"Well," Roper said eagerly, "I don't really know all the technical mumbo gumbo. But I can tell you that's it's a pretty exciting new invention that my – I mean, our – top notch Under Dome scientists have come up with. And," he paused to sip from a glass that appeared in his paws from off camera, "it means that I will be able to interrupt your television viewing with my important announcements any time I want! Hee hee! Isn't that neat?" he tittered.
Prescott and Gordy snuffled. Harley growled. B.H. shook his small fist angrily at the screen.
As if sensing their hostility through the TV, Roper's expression changed and he looked scared. "So. Anyway," he sipped his drink again and glanced off screen. "Um, I guess you're all probably really wondering what the announcement is, right?" he said awkwardly. "Sooo, I should probably tell you," he looked off screen again, then back to the viewing audience. He was beginning to look panicked.
"He's really going to get it!" Harley fumed. "First he schedules a stupid parade at the same time our program is supposed to be on. Then he causes a riot in the streets and makes us miss our supper reservation at the Southside Cafe. Then he interrupts our replay of the program he made us miss in the first place. And now he can't even remember why he interrupted!" She threw her paws in the air in exasperation. "I'm going to kill him!"
She flopped back in her seat and then tugged at the leg of her leotard. "And now my stupid leotard is trying to floss my butt!" she ranted. "This is all Roper's fault."
B.H. patted her paw with his smaller one and offered her a piece of popcorn he had just found in the folds of his blanket.
"Thanks, B.H.," she muttered, cramming the corn into her snout.
Roper could be seen and heard from the television just then, clearing his throat loudly. They turned their attention back to the screen just in time to see a stack of disembodied note cards floating at the side of Roper's head. He caught sight of them through the corner of his eye and was visibly startled. He swatted at the cards briefly before another voice could be heard from somewhere off camera. "Take the cards, Sir."
"Oh, well, yes, of course," Roper stammered, trying to recover his composure. He snatched the cards and glanced down at them.
"As I was saying," he said. "I have a very special announcement to make." He shuffled the cards nervously. "As many of you know, there was a bit more excitement than usual at this afternoon's parade." He glanced down at his notes, then off camera, then back to the camera. "I am referring, of course, to the Beaver Military Escort that we were fortunate enough …" he trailed off and look around, confused, as a loud "No, Sir!" could be heard in the background.
"I don't mean the Beaver Military Escort?" he asked, puzzled. "But it says right here, "Beaver Military Escort – see?" He turned from the camera completely and appeared to be showing the note cards to an unseen someone. "Of course I can read your handwriting – it says very clearly Beaver Military … well what is it, then? Oh, Maternity – so it's a Beaver Maternity Escort? No? It's a what? Oh. Okay."
He turned back to the camera. "I am referring, of course, to the blessed maternity event that we were fortunate to witness this afternoon in my Very Important Roper and Harry Box." He glanced off screen and winked.
"I am very proud and excited to announce that my darling Fluffy, my Treasure Pup, my one and only log – I mean love – has given me four more children today. They're pretty gross looking – I mean they're all hairless and squirmy … just really unattractive, generally …" He made an expression of disgust and shivered. "But she tells me they're mine and so I guess they are. There are two girls and two boys," he leaned forward and whispered, "although I don't see how you can tell the difference. I mean, they don't have big boys like me and they all look exactly the same, which is icky." He straightened up and continued in his normal tone. "We have decided to name them as follows …"
He looked around and saw the pair of reading glasses waving off to his right. Taking them and slipping them onto his snout, he looked down at the note card in his paws. "We have named them Prince of the Realm BoJack Blackburn; Princess of the Realm Rio Carolina; Prince of the Realm Niles Alistaire; and Princess of the Realm Winn Dixie." He looked up and blinked. Then he spoke to someone off camera. "Really? That's what we named them? Those are horrible names. I mean, where's the flair? Where's the flash? This is what happens when I let Fluffy pick the names. Remember when she wanted to name the twins Donny and Marie? And I said those were too plain and she hit me with a newspaper? But in the end, I got to name them and I think 'Griff Alouicious Fauntleroy Lee' and 'Taffy Gleaming Star Lee' are much more impressive sounding than 'Donny' and 'Marie'. What? Oh, right." He turned back to the camera. "So. There you have it. I have four more kids and Fluffy says we can't sell them. Have a nice evening."
And with that, Roper was gone and the screen changed to the Great Seal of the Under Dome and All Its Territories.
"That was weird," was all Harley said as she pointed the remote at the TV and turned the Mary Lou Retton program back on. "Now let's watch something really important."